Today I am serving fish…net.
What the 'H,' 'E,' double hockey sticks** am I even talking about?!
Good question.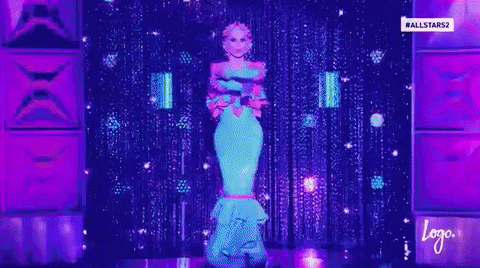 Re: "Serving Fish" in the drag community means I'm showing you a look that is feminine or convincingly resembles a cis woman. I am a woman so at least I have that working for me. To be fair, I could list ten drag queens off of the top of my head right now that could out-fish me. Now, if you're still lost, turn on your Internet 'cause no one has time to walk you through 10+ seasons of RuPaul's Drag Race. We JUST don't have time for this right now.
So back to me and my lewk. 
Did you order fish?
Because I'm serving you a double dose of fish(net) with my reversible bomber jacket and oversized fishnet stockings/tights/pantyhose/whatever, you get the point. But, what I find fascinating about my lil sartorial catch of the day is its century's old history which I had previously taken for granted. 
The first record of fishnets in history goes back to an early 1900s tale of "The Peasant's Wise Daughter" who basically solves a riddle by wearing a fishnet dress to shack up with a king (and you wonder why we all have such warped ideas about romance). Beyond this fable and the myriad of ways fishnets have touched every decade of fashion since the turn of the century, it is Roland Barthes' essay Striptease that reminds me of a conversation I had with my grandmother as a youngster about eroticism in clothes.
Didn't think I was going there, did you?  (Oh yeah. I WENT THERE.)
Blondie—yes, I call my grandmother 'Blondie'— told me a story of how she was passing a group of men staring at a life-size ad of a nun. Bare with. Trust and believe this is relevant. She stopped to see what all the commotion was. The nun had a stunningly beautiful face, but more importantly, she was lifting up her habit to reveal a stilettoed ankle (foot included).
ESCÁNDALO!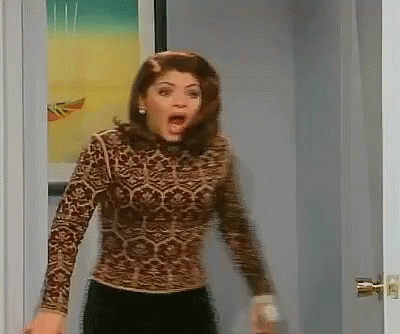 But seriously, this group of drooling fools was not simply drawn to the nun's beauty but more importantly the eroticism of her naked ankle and the idea of what else could be hiding beneath the habit. Disclaimer: This story was originally told to me in an attempt to protect my virtue and not dress like a slut. 
Cool story Blondie, but back to Roland Barthes.
Like the scandalous ankle baring nun, Barthes recognized fishnet stockings' ability to embody the erotic interplay between what is seen and unseen. Fishnets are inherently erotic merely because they represent a state of deshabille (undress). Hot stuff, eh? 
Now, if you follow trends, you'll know that fishnets had a real moment in 2016-2017. Basically, a lot of people were walking around with intentional holes in their pants letting the fishnet peek through, or showing the tops of their pantyhose, and in some cases tucking their shirts into said hosiery. Needless to say, people were getting overly creative flashing bits of fish(net) virtually everywhere. 
The effect unintentionally harkens back to Barthes, although these be no ankle baring nuns. 
What's interesting with my outfit is that I am choosing to wear fishnet stockings, not as a means to show skin, but to downplay the sexual connotation of bare legs. I could have decided to bare my legs, but instead chose to use them to highlight the pattern in my jacket. 
Why?
In case you haven't noticed, this jacket is the bomb.com.  It's reversible, it's a men's jacket, and best of all, it's from H&M. Granted, I waited in line at 7:30 am to get it at the KENZO x H&M collaboration launch, but before you try to judge me, it was worth it. I wear it all the time, and I probably will continue to.
Regardless of trends, history, and maybe even my grandmother's attempts to influence the way I dress (Sorry Blondie!) if I love to wear something, I'm going to wear it. Eventually, it will come back in style, and I'll be ready. Hopefully, by then, people will think I'm some prognosticating fashion wizard. 
Remember: Trends may come and go, but individuality lasts forever.
P.S. What do you think of my boots?
**I'm Canadian and I went to Catholic school for a million years, so there you go.
WHAT I'M WEARING:
KENZO x H&M Men's Reversible Bomber Jacket
Wolford Kaylee Fishnet Tights
Gap Modern Crew Neck T-shirt
JW Anderson x TOPSHOP Shorts
Camilla Elphick Black Patent Beetle Boots
Dior Technologic Cutout Aviator Sunglasses
Mango Chandelier Earrings